BuzzFeed Canada and their team of 10 are superstars.
They've taught us (and non-Canadians everywhere) several important things including the whole idea behind bagged milk and how Disney princesses would look if they were Chad Kroeger.
On top of all that, BuzzFeed Canada really knows the online sphere. During SMWiTO this past week, Craig Silverman, founding editor of BuzzFeed Canada, used their site's viral successes and unfortunate blunders to give us an honest look at the highs and lows of content creation.

To know, you just gotta try sometimes. They've effectively turned all the outcomes of their work (the good and the bad) into valuable insights. From relatability to getting over a creativity block, here are our 5 favourite takeaways (also told through gifs because this is BuzzFeed after all):
1. Understand your boundaries and know how to innovate within them.
It's awesome to push the envelope. In fact, you should. But remaining authentic to your identity, style, voice (whatever you want to define it as) is crucial.

Audiences like being able to trust something. Once they get a feeling of consistency in terms of what they're being offered, they need to hold onto that. They start to expect a certain identity and that identity makes or breaks if that viewer offers their time and loyalty up.

At the end of the day, those minutes are what will keep things afloat whether it's a brand, blog, etc. So don't bore audiences by being same-o', same-o', but don't leave them scratching their heads either.
Draw these: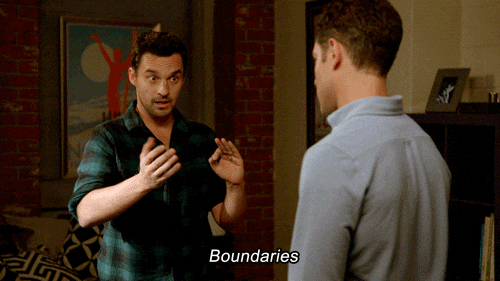 2. Play between extremes.

Continuing on our last point, aim to have your content land in between your pillars. Not necessarily dead centre, but not necessarily spot on the opposite poles.

Draw out emotion. Employ shock and awe. But don't emotionally wreck people or leave them overwhelmed. You want a dash of each side to create something truly impactful.

Making an impact means being memorable and being memorable means audiences keep coming back.

Just remember:

3. Have respect.

Sure, call this common sense. But truth is, there are so many examples out there of things that have offended people and make you wonder, "this was approved?" (IE: that Chinese clothing detergent commercial that immediately struck everyone as racist and nothing else)

While this wasn't downright awful, Silverman used BuzzFeed Canada's post on Canadians confusing the rest of the world with bagged milk to illustrate his point. Yes, we have bagged milk. But not all regions in Canada do and lots of other Canadians didn't like being generalized as one group.

It's impossible to cater to every individual's beliefs and limits, but following strong ethical guidelines should make it pretty clear what is considered a blatant "no." Treat content creation with integrity and that will be reflected to audiences.

But that's playing it too safe? No, it's just called employing morals within creative work.

There's really no more explaining for this point: just do it.
You don't want anyone to say this about you or your content:

4. Relate to your audience (and know it).

Put yourself in your audience's shoes. When you create content, try to think like them. Instead of labelling yourself as the removed "content creator," put some emotion into it.

It's okay to be a human being. Don't approach a project as, "this is the ask and this is what I will deliver for the client and audiences." No. You won't be able to create believable content if it's cold and detached.

Write from a place that piques your interest. Create from a place that wonders about a new method.

All audience members are different. But start with knowing who your audience is: what do they like, what are their values, what matters to them. If it feels like it was created especially for them and with them, you're golden.
Now high fives, everybody. We're all in this together.
5. Schedule a day to get out all content – no exceptions or excuses.

Stop with the "it would be nice ifs." GET. OUT. ALL. THE. CONTENT. Pick a day, however often you like, and challenge yourself to get all your ideas off the page and into reality.

Taking a cue from our previous chat with Mitch Joel on The Art of Marketing, be agile. Be okay with things being more fluid and less rigidly perfect.

It's totally understandable to get stuck. But really, to unstick yourself you've just got to finish it. If you keep living in lala land, nothing is going to get done and you're going to wonder why all your brilliant ideas haven't come to fruition.

Whether you guide yourself with a theme to or you literally just have a creative day and do all the things, give yourself that time.

Jon Snow is up for it, are you?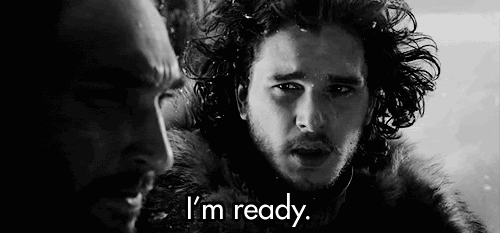 Thanks for an awesome learning experience BuzzFeed and SMWiTO!